"Empowerment Sessions"
                            Kala H. Kos, Ph.D
"We cannot become what we need to be by remaining what we are."
   Are You Ready To Bust Loose From Your Limits?
   Perhaps you're wondering what's hanging you up…What's standing in the way of living a life you love. Your life struggles and your current circumstances have nothing to do with who you really are - or your true potential. They are symptoms of your inner world - what's going on beneath the surface of your life.
   All of the issues and limits of your life are generated by certain unseen 'patterns' of your 'Ku' (your Body-Mind) that I call your Inner Prompters.
   They tell you what you can and can't do, whether you feel like a failure or a success, loved or loveable, attractive or ugly.
   The problem is that these Inner Prompters become self-fulfilling prophecies because, as you identify with them, you attract equivalent circumstances, people and conditions.
   When you are able to bypass your Inner Prompters, your outer world changes. You'll quickly find that you can now...
  Experience:
More confidence, self-assurance and charisma
Surprising opportunities from unexpected sources
Synchronous events that fulfill your cherished dreams
Being more on purpose and in balance
Having more prosperity and love flowing in...

   Let me take you by the hand and together we'll uncover limiting obstacles in your psyche that have kept you from inspiration, freedom, love, peace, abundance, health or a joyful connection to your Source.

   Experience a Personal "Empowerment Session"

   For nearly three decades, as an educator, healer and facilitator, I've shared the most effective tools and secrets for personal empowerment through the ancient wisdom traditions of Polynesia and India. I combine these ancient systems, in a unique way, with modern Energy Medicine and simple muscle-checking (kinesiology).

   What took me years to discover I can now pass on to you in a matter of hours. In an Empowerment Session with me, you'll experience real change - the effortless healing and shifting of old wounds and beliefs.

   My clients often report they received more from 60 minutes with me than they did in years of self-help seminars, books or therapy. Why? Previously the client was unaware of the true root cause that was affecting him or her so pervasively. Once he or she changes the root belief on all necessary levels of the inner plane, the outer plane reflects those changes profoundly.


   We will quickly get to the "root problem(s)" that could take you years to uncover by traditional practices. Then together, we'll change the subconscious limitation that's been blocking you from your dreams.


   If you're looking for a major change in your life, or you'd like to gain priceless knowledge about yourself, I encourage you to book a private session.


One Hour Empowerment Session: $297


   Empowerment sessions can be done very effectively by phone or Skype from the comfort of your home. Or you can schedule a personal one-on-one session with me. I look forward to our time together…

   Live the "Empowered Life" by believing the highest for yourself! Dare to dream deeply, follow your bliss, and create your magical life!
"My income doubled in 2 weeks because your empowerment process opened up the space for me to value myself. My life has come into a place of blessing, abundance and expansion because of my internal work with you, Kala"   Continue



– Lori M. Serra, ND, Doctor of Traditional Naturapathy
"After all these 52 years on the planet, it was you that discovered a thought I didn't know I had but was my core issue. The Empowerment Session was one of the top five hours I have had on earth!"   Continue



– Sherry Subbert, Arizona – Real Estate Broker
"I was thrilled with the results from the couple of hours spent with Kala. We worked on one particular issue and within a couple of days, I was blown away by the results I achieved. I feel differently, I act differently, I think differently, I believe differently. "   Continue



– Jan Janzen, CEO, Women Empowering Women      
"My only regret is that I did not take advantage of Kala's sessions years ago! I had underlying issues around prosperity that I was unable to identify on my own, but was able to uncover in a single session working with Kala."   Continue



– John Prosseda, Clinical Research Consultant      
"Kala, I rate your private sessions at a 10! Mine were truly cathartic experiences, an incredible releasing and cleansing - words cannot express the processes you took me through and the results achieved."   Continue



– Norma Reid, Executive Coach      
"I feel juicy and alive. People are telling me how good I look. Truly, something shifted. I feel happy and energized and stronger and more confident."   Continue



– Nisha Helmig, Health Practitioner      
Kala H. Kos, PhD
Founder, CEO
Gamma Group International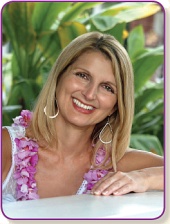 Aloha! My name is Kala H. Kos. I'm an International Trainer, Author and Empowerment Expert. My simple programs have empowered thousands of people around the world through a proven, unique system that brings remarkable results.
 Almost 3 decades ago I was introduced to and mentored in an ancient Hawaiian wisdom tradition. This tradition and its seven principles, had a profound effect on my life. It was a secret science used by Hawaiian Masters for over 3000 years and it provides a framework to bring invisible desires into visible reality. My experience has shown that these principles produce results for anyone who understands them and is willing to apply them.
  Since curing myself of an "incurable" disease several decades ago, I have repeatedly applied this ancient system in my life to achieve my own dreams. I went on to become a professional actress in New York and Los Angeles; a producer and host of several TV shows; an author with books published in North America, Germany, Austria, Switzerland and Poland; a healer in Energy Medicine modalities, as well as a Doctor of Psychology.
  By sharing the ancient teachings with clients and students worldwide, I've been blessed to act as a catalyst for miracles in people's lives and am constantly grateful for my own good fortune.
Prepare Yourself for Miracles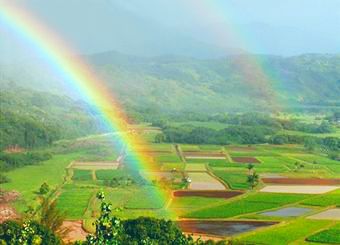 "This is about discovering the free-flow abundance of your True Nature. It's about getting in touch with how powerful you really are and partnering with that unlimited part of you."
  – Kala H. Kos   
   

Find me on Facebook:




Search for Kala H. Kos

(c) 2017 Kala H. Kos